Hi there!  Not knowing what my first post should be, I've decided that I should at least introduce myself and my blog My name is Travasha – yes that is my real birth given name and since you probably just butchered it (which is totally not your fault), please – my friends call me "T". I look forward to telling you about the un-alcohol related time I became unconscious on a flight to Italy or when I danced in an Egyptian pyramid. Ultimately, I have two goals for this blog:
To bring you learned tips and tricks from a traveling professional
To bridge the gap between passengers and the people behind the peanuts – the flight attendants!
These goals are both important so that you can have a better understanding and a smoother flight experience! So that you can better understand any and all future posts, here's a quick synopsis of who I am, what I do and what lead me here!
When people ask, "Where are you from?" I reply with "I was born in Louisiana, grew up in Indiana and various parts of Texas, went back to Indiana for university, and I just moved to Georgia." Honestly I get that question about 10-15 times a day when I'm working (did I mention that I'm a flight attendant and love my job?), and that question always leads to the other questions. I answer them all at once since I know what's coming next. The next answer is yes, I am from a military family. Three of my six, yes 6, parents served in the Air Force. Thank you moms and dad! This is all just to say that my love for traveling started at birth!
I've acquired a decent amount of experience in my short time of adulthood, for those who consider 20-somethings adults (I do – most of the time). I have traveled the world, been a professional cheerleader for an NFL & NBA team, started down a billion different career paths, a lot of those at the same time and become a wife just to name a few. Yes, those things are all great! I cannot wait to tell you about them, but through those experiences, I've experienced so much of what we all feel and go through everyday and even some things I hope you never even have to think about. More on that later.
Additionally, I thrive on objectivity. In every situation, I try to look at things from multiple points of views, and I am always open to listening to others' opinions. We grow faster that way. I like food (my husband is amazing in the kitchen), I genuinely enjoy people and I absolutely LOVE all things travel. I have highs and lows, faults and triumphs. I am your everyday woman – but I embrace my sassy side!
Finally, I would like to thank you for visiting my blog! I've never done this before, so I ask you to bear with me through my attempts to laugh with you, cry with you, help and inspire you with everything travel! Through this outlet I hope that we can help each other and take on the world! Too much? Haha, well, you ARE getting to know me right? This Is Me… T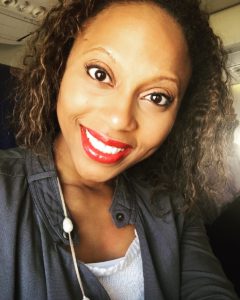 Oh and P.S. My name doesn't mean anything. In fact my mother doesn't even remember naming me. *insert even bigger eye roll* 🙄